ISTENER Research Group
ISTENER (Thermal and Energetic Systems Engineering) is a research group located at Jaume I University of Castellón, within the Department of Mechanical Engineering and Construction, which collaborates actively with other national and international research centers.
MEMBERS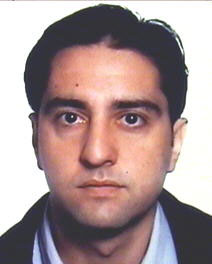 JOAQUÍN NAVARRO ESBRÍ
Educational Reasercher Staff
SCIENTIFIC PRODUCTION
LOCATION
Office:

TC2335DD

Laboratiores:

TT2003TL




TC1014CP
Campus del Riu Sec
Universitat Jaume I
Avda. Vicente Sos Baynat s/n
E-12071 Castellón de la Plana (SPAIN)
Phone: +34 964387529
CONTACT
If you wish to contact us, please send an email to the addresses shown below with the SUBJECT: " ISTENER INFORMATION " or contact directly by phone by calling to any of the numbers shown below

©2017 Grupo ISTENER. All Rights Reserved.
Designed by Carlos Mateu